Be Someone Who Makes You Happy: The Power of Self-Love and Self-Care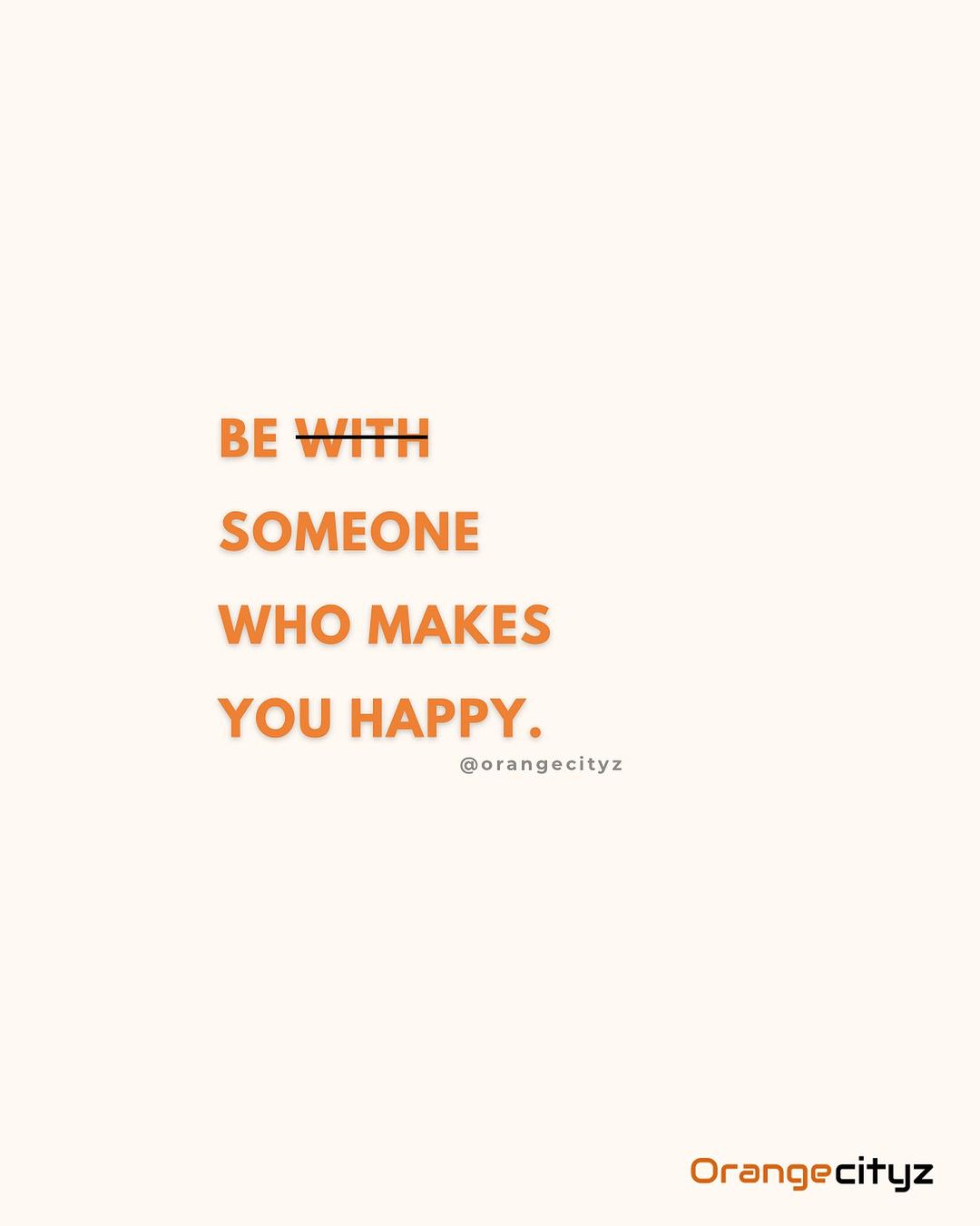 Table of Contents
In a world that often emphasizes the importance of external achievements and validation, the concept of "being someone who makes you happy" may seem counterintuitive. However, this simple yet profound idea is a reminder that true happiness begins from within. In this article, we will explore the importance of self-love and self-care, and how embracing these principles can lead to a more fulfilling and contented life.
The Pursuit of Happiness
Many of us spend our lives in pursuit of happiness, believing that it can be found in external circumstances, such as a successful career, a loving relationship, or material possessions. While these external factors can certainly contribute to our well-being, they should not be the sole source of our happiness. Happiness that relies solely on external factors is often fleeting and fragile.
The Power of Self-Love
Self-love is the foundation of true happiness. It involves accepting and embracing oneself, flaws and all, and treating oneself with the same kindness and compassion that we extend to others. When we love ourselves, we acknowledge our worthiness of happiness and joy, regardless of external circumstances.
Practising self-love means:
Prioritizing self-care: Taking care of your physical, emotional, and mental well-being is essential. This includes getting enough rest, eating nourishing foods, engaging in activities that bring you joy, and seeking support when needed.
Setting boundaries: Learning to say no when necessary and protecting your time and energy are crucial aspects of self-love. Boundaries help prevent burnout and ensure that you have the resources to focus on what truly matters to you.
Positive self-talk: Challenge negative self-talk and replace it with self-affirming thoughts. Be your own biggest cheerleader and practice self-compassion when you make mistakes or face challenges.
Forgiving yourself: We all make mistakes and have regrets, but holding onto guilt and self-blame only perpetuates unhappiness. Forgiving yourself is an act of self-love that allows you to move forward with a lighter heart.
The Art of Self-Care
Self-care is a tangible way to practice self-love. It involves dedicating time and attention to your physical, emotional, and mental well-being. Self-care is not selfish; it is a necessary investment in your overall happiness and life satisfaction.
Here are some self-care practices to consider:
Mindfulness and meditation: These practices can help you stay present in the moment, reduce stress, and cultivate gratitude.
Physical activity: Regular exercise releases endorphins, which are natural mood lifters. Find physical activities you enjoy, whether it's dancing, hiking, or practicing yoga.
Nourishing your body: Pay attention to what you eat and how it makes you feel. A balanced diet can have a significant impact on your mood and energy levels.
Engaging in hobbies: Pursue activities that bring you joy and allow you to express your creativity or passion.
Rest and relaxation: Ensure you get enough quality sleep and take breaks when needed. Rest is essential for physical and mental recovery.
Conclusion
Being someone who makes you happy is not a selfish act; it's a fundamental aspect of living a fulfilling life. By embracing self-love and practicing self-care, you can cultivate a deep sense of contentment that is not dependent on external circumstances. When you prioritize your own well-being, you become better equipped to navigate life's challenges and share your happiness with others. Remember, happiness begins with you, so be someone who makes yourself happy, and the world will benefit from your positive energy and outlook.