Regardless, I Am Going to Make a Very Good Life for Myself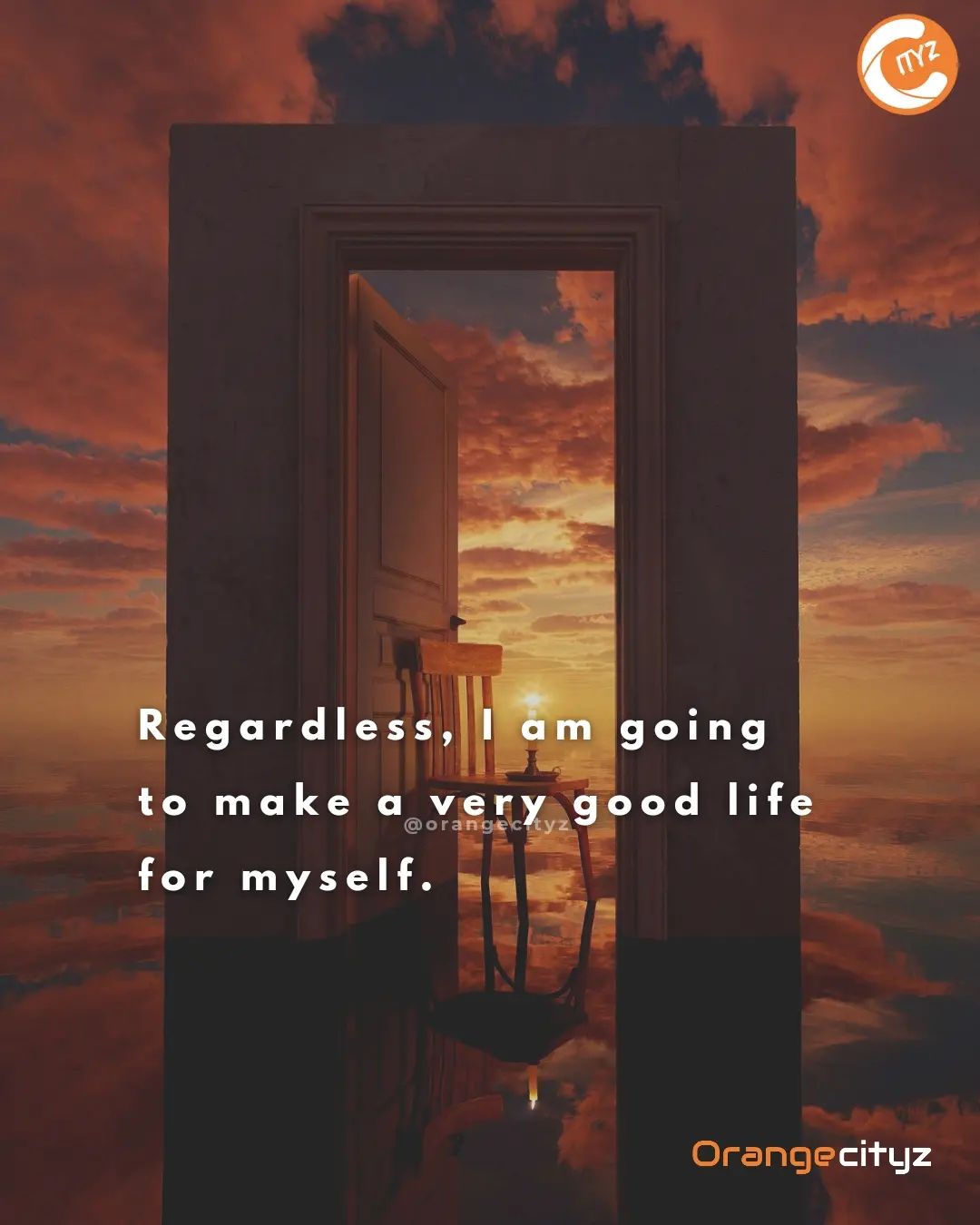 Life often has a way of throwing unexpected challenges, setbacks, and obstacles our way. It's easy to feel overwhelmed and discouraged when faced with adversity. But in those moments, it's essential to remember that regardless of the circumstances, you have the power to create a very good life for yourself. Your determination, resilience, and attitude are the keys to unlocking your potential and achieving your dreams.
1. Embrace the Power of Resilience:
Resilience is the ability to bounce back from setbacks, adapt to change, and keep moving forward. It's a quality that can make all the difference in your journey to creating a better life. When life throws curveballs, don't let them define you. Instead, use them as opportunities to learn, grow, and become stronger.
Think about some of the most successful people in the world. Many of them faced numerous failures and rejections before achieving their goals. They didn't let setbacks deter them; they used them as stepping stones to reach greater heights. You can do the same. Embrace resilience as your superpower, and you'll find that nothing can hold you back for long.
2. Develop a Positive Mindset:
Your mindset is a powerful force that can shape your reality. If you believe in your ability to overcome obstacles and create a good life, you're already halfway there. Cultivate a positive outlook on life, and you'll find that challenges become opportunities in disguise.
When faced with difficulties, instead of dwelling on the negative aspects, focus on what you can learn and how you can grow from the experience. Remember that you have the power to choose your perspective, and choosing positivity will lead you down a path filled with hope and possibilities.
3. Set Clear Goals and Take Action:
Creating a good life for yourself requires a clear vision of what that life looks like. Take the time to set specific, achievable goals that align with your values and aspirations. Whether it's advancing in your career, improving your health, or pursuing a passion, having a roadmap will keep you motivated and on track.
But setting goals is just the first step; you must also take action. Consistent, focused effort is what turns dreams into reality. Break your goals down into smaller, manageable steps, and celebrate each milestone along the way. Every action you take brings you one step closer to the life you desire.
4. Seek Support and Surround Yourself with Positivity:
No one can achieve their dreams entirely on their own. Seek support from friends, family, mentors, or a support group that shares your goals and values. Surrounding yourself with positivity and encouragement can provide the motivation and guidance you need when times get tough.
Remember that even the most successful individuals had mentors and a support network that helped them reach their goals. Don't be afraid to reach out for help and guidance; it's a sign of strength, not weakness.
5. Embrace Adaptability:
Life is unpredictable, and sometimes your path may take unexpected turns. It's crucial to be adaptable and open to change. What you thought was your ideal life might evolve over time, and that's perfectly okay. Embrace the journey, and don't be afraid to adjust your goals and plans as needed.
In conclusion, regardless of the challenges, setbacks, or obstacles that come your way, you have the power to create a very good life for yourself. It all starts with resilience, a positive mindset, clear goals, and taking action. Seek support when needed, and be open to adaptability. Remember, the journey to a better life is not always smooth, but with determination and the right attitude, you can overcome anything life throws at you and ultimately achieve the life you desire and deserve. So, go out there and make it happen – regardless of the circumstances, your dreams are within reach!