Love Didn't Hurt You, Someone Who Doesn't Know How to Love Did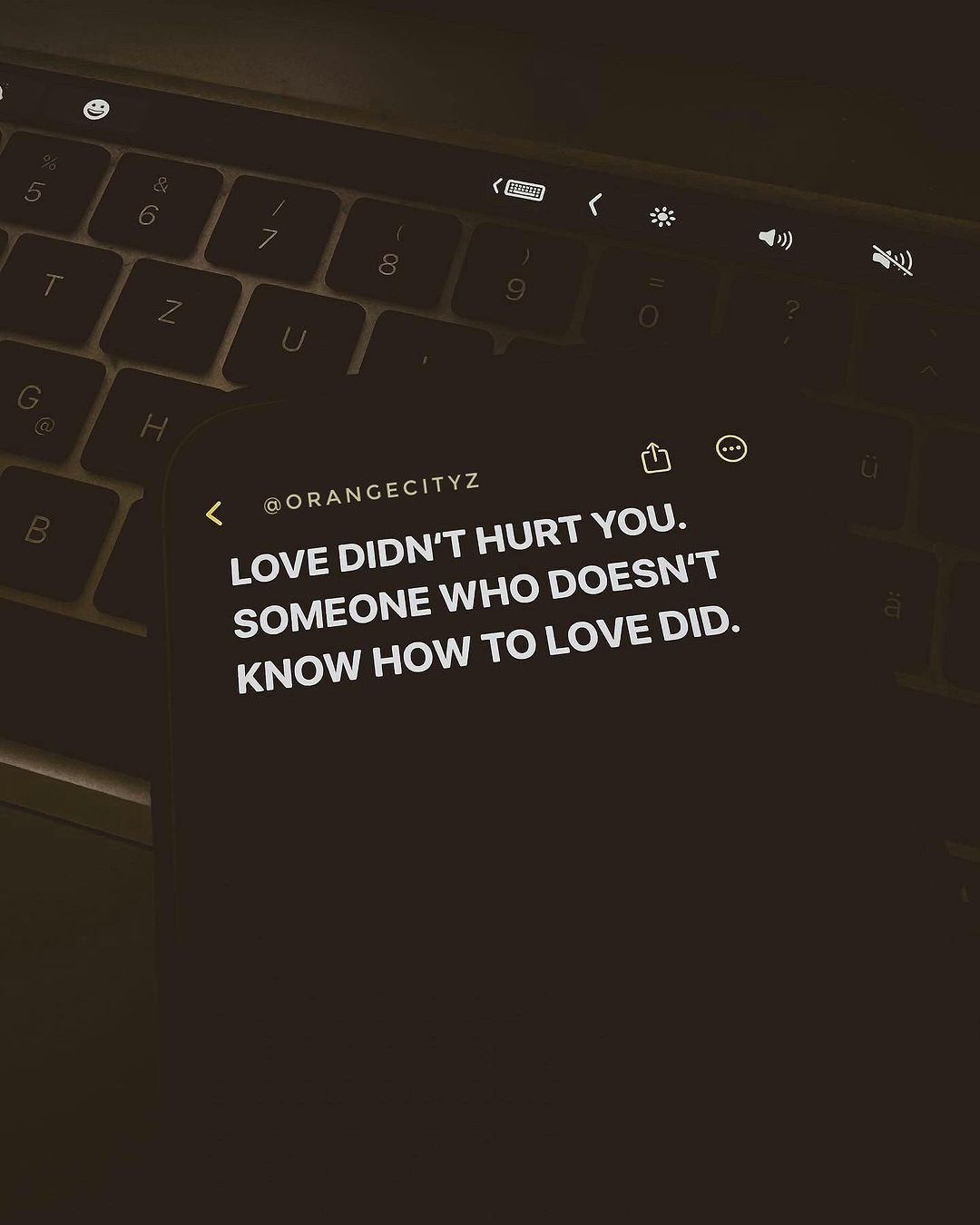 In the vast tapestry of human emotions, love stands as the most complex and powerful thread of all. It has the potential to uplift, inspire, and heal, but at times, it can also bring pain and heartache. However, it's essential to remember that love itself is not the source of your suffering. Instead, it is the actions and intentions of those who don't know how to love that cause pain. Understanding this truth can be the first step toward healing and embracing the beautiful potential of love.
Love Is Inherently Beautiful: Love, in its purest form, is a force that enriches our lives, connects us with others, and brings joy beyond measure. It's the warmth of a hug from a dear friend, the laughter shared with family, and the spark that ignites in a romantic relationship. Love is what gives life its depth and meaning.
The Difference Between Love and Hurt: The pain we associate with love often arises from the actions of individuals who do not truly understand or appreciate the depth of love. People who act out of fear, insecurity, or selfishness can cause hurt and heartbreak. It's crucial to distinguish between love, which is compassionate, selfless, and nurturing, and actions that stem from emotional wounds and ignorance.
Self-Love is the Foundation: Before you can truly love and be loved by others, it's essential to cultivate self-love. Self-love involves recognizing your worth, setting healthy boundaries, and prioritizing your own well-being. When you love and respect yourself, you become less vulnerable to the negative effects of someone else's inability to love.
Healing and Growth: When someone who doesn't know how to love has caused you pain, it can be a profound opportunity for personal growth and healing. Recognize that their actions are a reflection of their limitations, not your worth. Embrace forgiveness, not for their sake, but for your own peace of mind. Healing allows you to move forward and open yourself up to healthier, more fulfilling connections.
Surround Yourself with Healthy Love: Seek out relationships and connections that are built on mutual respect, understanding, and support. Surrounding yourself with people who know how to love and appreciate your worth will nurture your own ability to love and be loved in return.
Love Is Resilient:Remember that love is resilient. It has the power to mend even the deepest wounds and restore your faith in its beauty. Allow love to be a force that strengthens and empowers you, rather than one that holds you back.
In conclusion, love, in and of itself, does not hurt you. It is the actions of those who do not understand how to love that can cause pain. By recognizing this distinction, cultivating self-love, and embracing healthy relationships, you can heal from past wounds and open your heart to the transformative power of genuine love. Love is a gift, and it is meant to uplift, inspire, and bring joy into your life. Embrace it, and remember that you are worthy of the love that brings happiness and fulfillment.