Everyone Will Show Who They Are, Just Give Them Time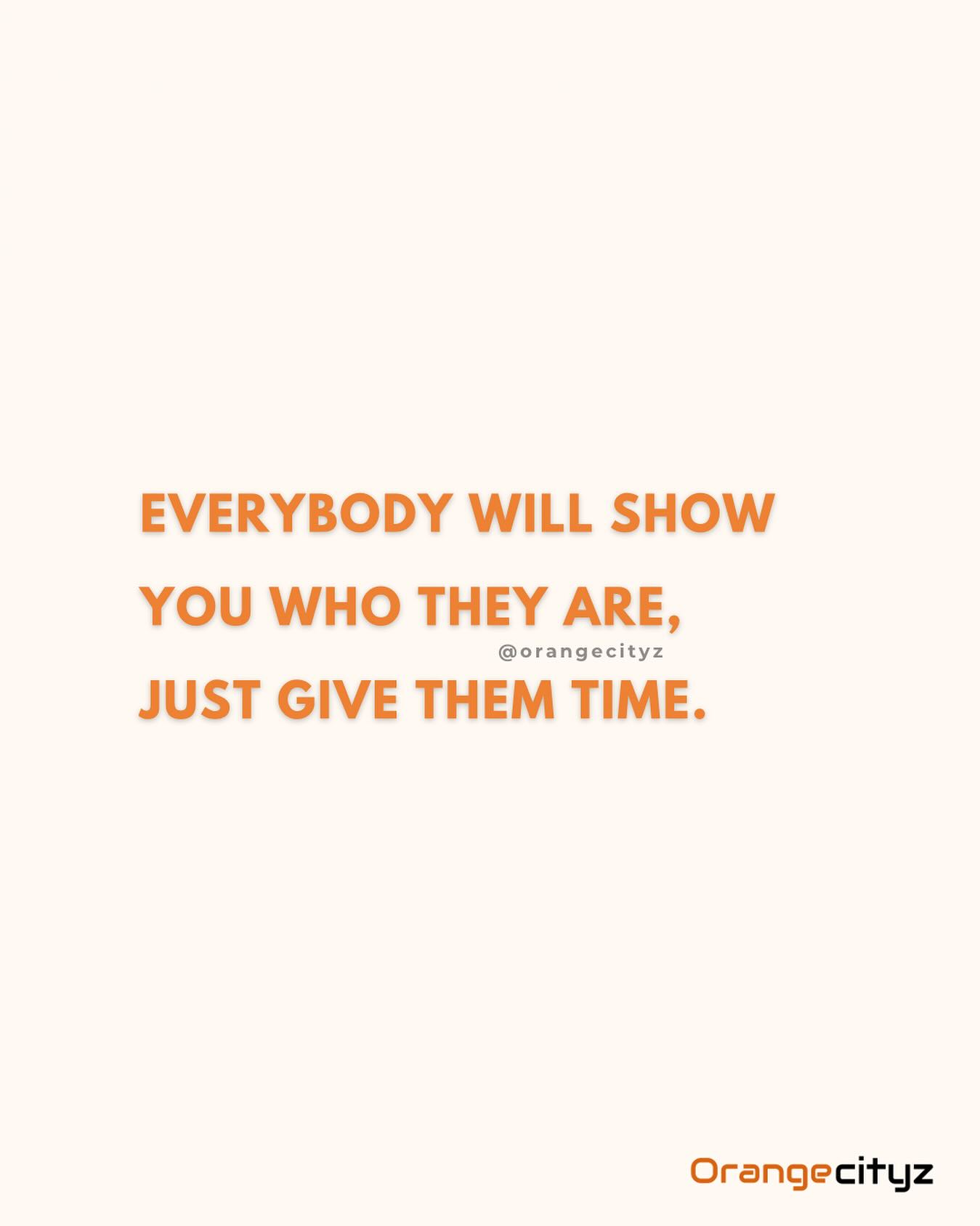 In a world characterized by instant gratification and quick judgments, it is essential to remember a timeless truth: "Everyone will show who they are, just give them time." This simple yet profound statement reminds us to exercise patience and reserve judgment when forming opinions about others. It underscores the idea that true character reveals itself over time, often through actions rather than words. In this article, we will explore the significance of this wisdom in various aspects of life, from personal relationships to professional interactions.
The Power of Patience
Patience, often considered a virtue, is a key element in understanding and appreciating the depths of human character. Rushing to conclusions about someone can lead to misunderstandings and missed opportunities for connection. When we give people the time they need to reveal their true selves, we open ourselves up to the possibility of forming deeper, more meaningful connections.
1. Personal Relationships
In the realm of personal relationships, the adage "everyone will show who they are, just give them time" holds great significance. When we meet someone new, initial impressions are often based on superficial factors, such as appearance or first conversations. However, it is only through spending time together, experiencing various situations and challenges, that we can truly understand a person's character.

For example, in the context of romantic relationships, it is crucial to allow time for both partners to reveal their true selves. People may initially present their best selves, but as time goes on, their true values, beliefs, and behaviors become more evident. By patiently observing and communicating with one another, individuals can make informed decisions about the future of their relationship.
2. Professional Interactions
The principle of patience applies not only to personal relationships but also to the professional world. When working in teams or collaborating with colleagues, it is essential to give individuals the time to demonstrate their skills, work ethic, and commitment. Rushing to judge a colleague or subordinate based on initial impressions can hinder team dynamics and productivity.

Effective leadership involves recognizing that employees may have hidden talents, strengths, or untapped potential that can only be uncovered through time and experience. By providing support, mentorship, and opportunities for growth, leaders can encourage their team members to reveal their true capabilities.
3. Avoiding Snap Judgments
In today's digital age, snap judgments are becoming increasingly common. Social media and online interactions provide only a limited view of a person's life, beliefs, and experiences. It is easy to form opinions based on a carefully curated online persona. However, doing so overlooks the depth and complexity of an individual's character.
To avoid making snap judgments, we must remind ourselves of the wisdom that "everyone will show who they are, just give them time." Instead of rushing to conclusions, take the time to engage in meaningful conversations, ask questions, and seek to understand others on a deeper level. In doing so, we can foster empathy, tolerance, and more authentic connections.
Conclusion
In a world that often values quick judgments and immediate results, the wisdom of "everyone will show who they are, just give them time" serves as a timeless reminder of the importance of patience and understanding. By allowing individuals the time and space to reveal their true selves, we can build stronger, more meaningful relationships and create a more empathetic and compassionate society. So, the next time you meet someone new, remember to give them the time they deserve to show their true character.